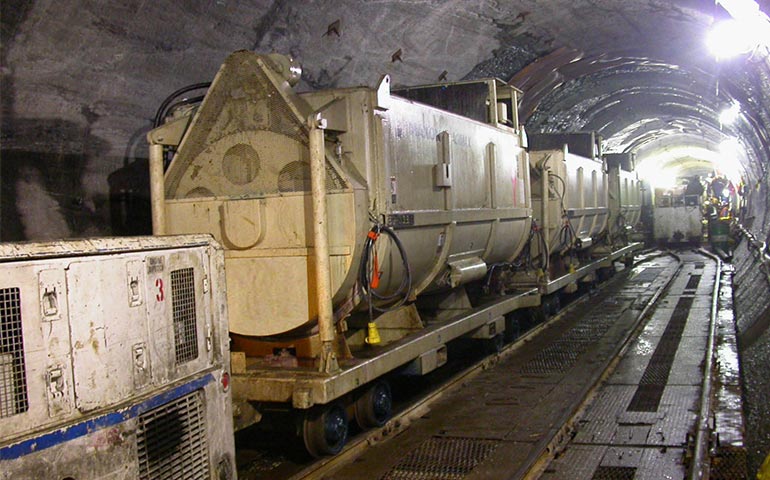 RETC 2019 BOOTH #905
June 16-19,2019 in Chicago, Illinois
Stop by the booth to learn more about equipment for ground support! Maxon offers the Maxon Agitor, Agimax and Maxcrete for concrete transportation and remixing. There will also be information on the Allentown Shotcrete Technology equipment and Putzmeister WetKrete nozzle carriers and concrete pumps for tunnel construction.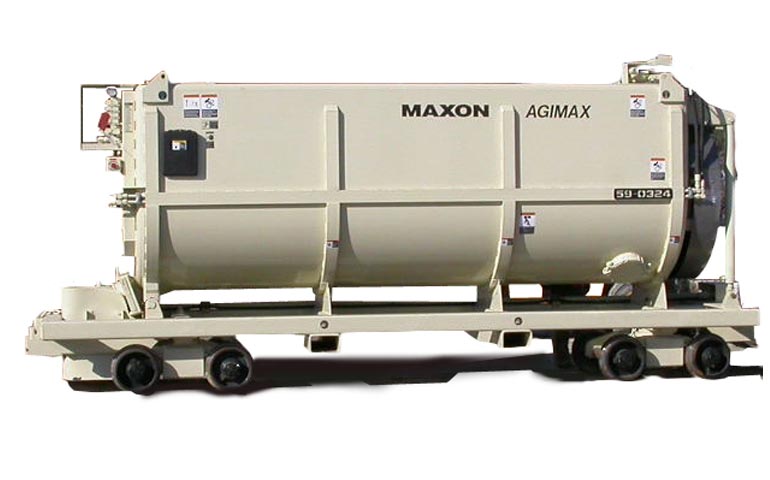 The Maxon Agimax is the best solution to transport, agitate and place concrete in low profile underground applications. Advantages over Moran cars include open top for easy loading and cleanout, and a non-rotating drum for greater stability.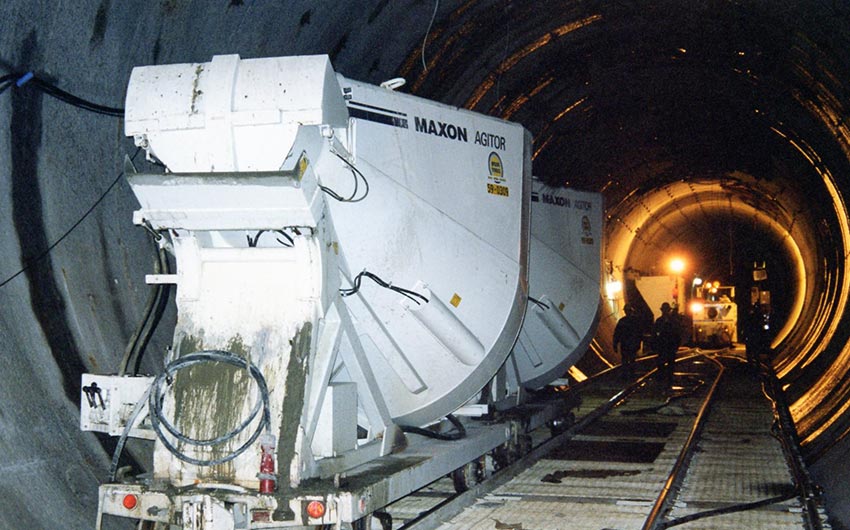 Maxon also has rail-mounted Agitors available. For large bore tunnels, Maxon has engineered solutions including transporters and remix surge hoppers.  Read about the tunnel project in New York.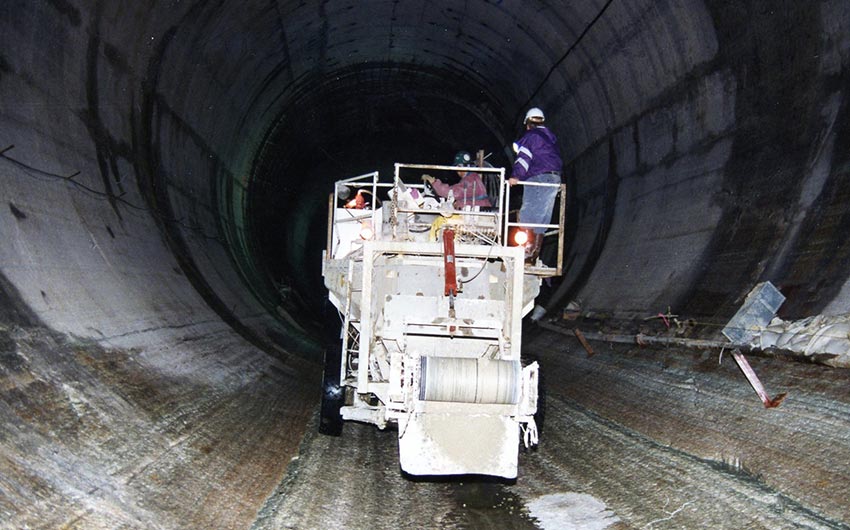 Rail and rubber tired Maxon Maxcretes, a remix surge hopper, are also widely used in the tunnel industry for invert and sidewalk paving and other applications. Read about the Chicago project that used this Maxcrete.
The Allentown line of equipment and accessories are utilized in civil ground support applications. Wet-process shotcrete includes the GRH610 Rotary Gun and N-Type Pneumatic Gun. For dry-process, we offer the Piccola and the AG-15 Automatic Gun. Additional equipment includes Thom-Katt concrete pumps, batch and continuous pre-dampeners, gunning rigs, dosing pumps, and a complete line of shotcrete accessories.
The Putzmeister WetKrete 3 is a track mounted, self-propelled robotic shotcrete unit for difficult to access areas.  Features include a "Dual Drive System" with a 24 HP diesel engine, a 15 HP electric motor (for zero emissions spraying) and a 3-section 28' reach telescopic spraying arm.
We'd like to share our experiences with you and 
discuss your upcoming project requirements. Stop by booth #905.
Related posts
Recent Instagram Posts
Instagram has returned invalid data.
Newsletter
Subscribe to our weekly newsletter now. Enter your email and name and click subscribe