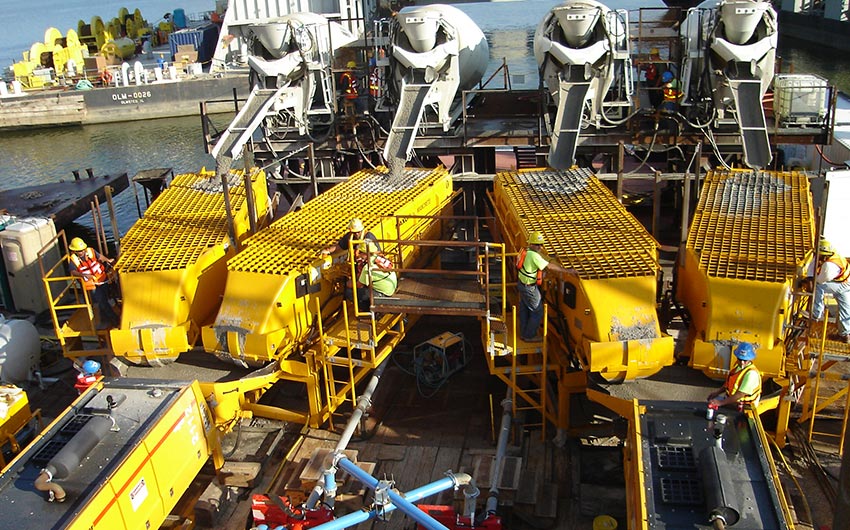 Olmsted Locks and Dam Project
Located on the Ohio River which begins in Pittsburgh, Pennsylvania and flows west 981 miles to the Mississippi River at Cairo, Illinois, are 20 locks and dams that provide a nine-foot deep year round channel for navigation, which allows the traffic on the river to descend a total of 460 feet, from 710 feet at Pittsburgh to 250 feet above sea level at Cairo, Illinois. The continued increase of waterborne commerce on the Ohio River has required periodic improvements in the waterways transportation infrastructure.
As part of one of the last phases of the Olmsted Locks and Dam Project, a Putzmeister concrete placing system is placing up to 140,000 cubic yards of tremie concrete via the "in-the-wet" method, a first in the U.S., for the new replacement locks and dams numbers 52 and 53.
Related posts
Recent Instagram Posts
Instagram did not return a 200.
Newsletter
Subscribe to our weekly newsletter now. Enter your email and name and click subscribe