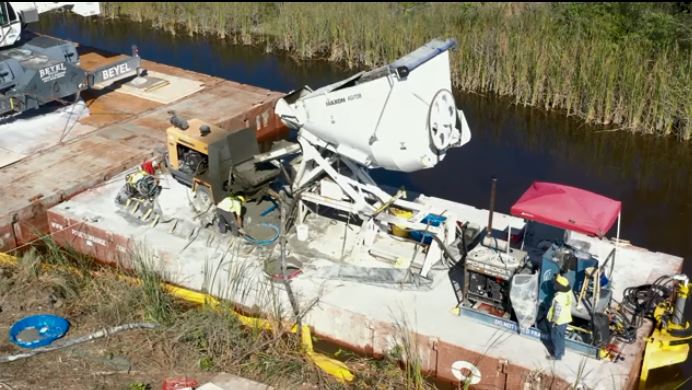 Barge Mounted Agitors Complete Foundation Work with Aldridge
Maxon supplied barge mounted Agitors to the Aldridge group to pour foundations for the new 500kV Corbett-Sugar-Quarry T-Line in Florida. 15 miles of the project were only accessible through canal waterways, making barge mounted Agitors perfect for the job! Watch the video below after 9 minutes, to see how the Agitors were utilized in the project. 
Photo & Video Credit: Aldridge Electric
Read their full article –
Related posts
Recent Instagram Posts
Instagram has returned invalid data.
Newsletter
Subscribe to our weekly newsletter now. Enter your email and name and click subscribe